The hotel
In a prime location on Athens' coast, just 200 metres from the beach, Glyfada Riviera Hotel boasts phenomenal panoramic views that extend to the sea, as far as the eye can see.
The vibrant centre of Glyfada is in close proximity. This seaside, commercial and social hub is brimming with a plethora of shops, cafes, bars and more, and is easily accessible, only a short distance from the hotel.
Welcoming holidayers and business travellers all year round, at Glyfada Riviera Hotel, guests can rest assured that relaxation is a priority while the top tier facilities offer them a chance to further enhance their stay.

The property has a long history of hospitality as hoteliers, hence the initial acquisition of the land plot from Eygenidios Charity by the Antonoplous and Ballas family which inaugurated the first hotel in the seaside resort town of Athens in early 1960. From that date until today, the property has undergone several renovations and up-scaling from a 20 room property of 2 floors, to a 38 room property in 1980, followed by the last major revamping becoming a five star property of 5 floors, with wine & cocktail lounge, fine dining restaurant and pool bar as well as a Spa.

Today visitors can enjoy a most sensational stay experience at Glyfada Riviera Hotel, amidst its fully renovated areas that promise a holiday made of 5 star Grecian dreams.

Here's what to expect from a stay at Glyfada Riviera Hotel; you will savour the best of Mediterranean gastronomy; you can amplify your sense of well-being by visiting our hammam and spa; you may tend to all your business needs, enjoying the benefits of our corporate services.
Whatever your ideal stay experience is, we have the means and the ability to make it a reality.
more pages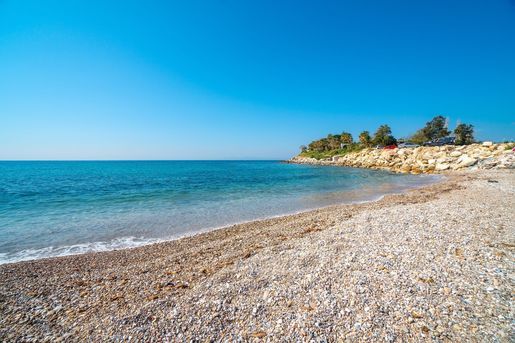 Location
Glyfada Riviera Resort is located a stone's throw from Glyfada beach, in a prime position alon...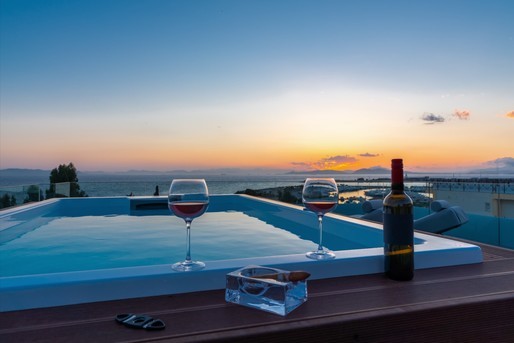 Photo Gallery
Browse around our photo gallery and get a glimpse of what Glyfada Riviera Resort has to offer